GLOBAL BROADBAND SOLUTIONS

Planning, Designing, Building, Maintaining, Repairing & Transferring Ownership of your SFOC System
DESKTOP STUDIES & MARINE ROUTE SURVEYS
GBS' Desktop Studies go beyond traditional desktop studies in the industry and include business case analysis and other value additions.
Feasibility and other specialized studies demonstrate our deep knowledge base and breadth of expertise in support of your project.
GBS has a track record of managing successful Desktop Studies and Marine Route Surveys, which are integral to the SFOC planning and route development process.
Once the studies and Marine Route Survey have been completed, GBS will manage the final route development, design and engineering  to ensure a successful deployment of the SFOC system through detailed engineering, expert program management and reporting.
CABLE MAINTENANCE
SFOC Operations and Maintenance (O&M) is a specialized niche service that requires industry-specific engineering and technical experience along with industry and Government contracting expertise.
GBS has this critical experience and understanding of wet plant administration (WPA) and is a member of the International Cable Protection Committee (ICPC), the international submarine cable authority providing leadership and guidance on issues related to submarine cable security and reliability. Click Here for More Info
DISASTER RECOVERY & EMERGENCY REPAIR PLANNING
GBS has been the lead on Disaster Recovery preparation projects and major cable repairs, deploying expert crews and vessels, providing detailed daily status reports, quickly planning the most efficient and cost-effective plans to restore full service.
GBS provides industry leading Disaster Recovery (DR) services to address catastrophic risks including:
- Site Evaluations to Identify Risks & Mitigation Options
- Comprehensive DR Plan
- Developing a DR Database
- Identifying & Acquiring Catastrophic Spares
- Arrangements for secure storage of spares
- Developing DR MOPs
- DR Training
GBS is a Cable Maintenance Subscriber of ACMA services
Atlantic Cable Maintenance & Repair Agreement (ACMA)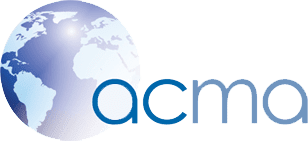 Where are you storing all of your Cable Documents?
A typical 2-landing SFOC system has more than 55,000 pages of documents.
Most Cable Owners/Operators have documents spread over multiple locations,
costing valuable time and money.
SCDMS® is the first highly secure, cloud-based document management system
DESIGNED FOR undersea cable documents, organized with a CLICK.
ORGANIZED
ACCESSIBLE
SECURE